Lumbamed sacro
back support
Modular construction
Flexible massage pads
Tension straps for pressure adjustment
The Lumbamed® sacro support is used when it is necessary to stabilise the pelvis. It scores points with its modular construction, whereby the support is made up of two parts: the comfort-knit support and the pelvic brace. One or both straps can be worn as needed. For example, at night, it may be better just to wear the elastic comfort-knit for stabilisation. The modular construction allows for an individual adjustment to be made to suit the pain situation and the degree of activity at night and during the day.
The support is also equipped with two massage pads that the user can position flexibly with Velcro. This enables a specific massaging of the pain points and helps accelerate the healing process. Patients use the tension straps of the infinitely adjustable orthosis to set the desired pressure. Practical hand loops allow for an easy and effortless application of the support.
The indications for Lumbamed® sacro include the sacroiliac joint syndrome, pelvic instability or pubic symphysis separation or loosening. The modular pelvic orthosis can relieve the pain by stabilising and compressing the pelvis and the sacroiliac joints.This is achieved by the combination of elastic and inelastic material.
Further benefits of Lumbamed® sacro:
The compressive knitted fabric can optimise the proprioception for the position, posture and movement of the body in space. This improved proprioception in turn helps the body stabilise itself.
The support is kind to the skin thanks to a special combination of high-tech fibres and natural eucalyptus fibres. The Clima Comfort technology transports moisture rapidly away from the skin and is highly breathable. An integrated Clima Fresh function has antibacterial actions and inhibits the formation of odours.
Intended purpose:Lumbamed sacro is a brace for stabilising the pelvis.
*Scientifically tested by the French Textile and Apparel Institute (IFTH). The test result shows that Clima Comfort technology from medi guarantees climate exchange between the skin and the garment. medi achieved an excellent total score with 11 out of 12 points.


The elaborately worked knit ensures a balanced microclimate of the skin. Moisture is transported reliably and quickly from the inner surface to evaporate from the outer surface. At the same time, the material's active breathing structure guarantees the necessary oxygen supply.

Clima Fresh: The integrated Clima Fresh function has an odour-inhibiting effect. This is achieved via special thread technology or via special processing during the production process.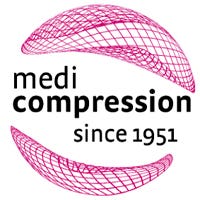 medi World of Compression: signpost to the future with 65 years' competence in the field of compression. The products in the medi World of Compression are marked first and foremost by their versatility, their numerous possible combinations, their first-class finishing and that special wearing feeling – for the 'I feel better' moment.
Do not bleach
Do not dry clean
Do not iron
Do not tumble dry
Wash 30
All indications which require stabilisation of the pelvis, such as:
Sacroiliac joint dysfunction
Sacroiliac joint arthritis
Sacroiliac joint instability
Muscle pain and tendon disease in the pelvic region
Pelvic ring instability
Structural issues following lumbar spinal fusion
Where locking of the sacroiliac joint is recurrent
For recurring muscle and tendon disease (rectus abdominis muscle, piriformis muscle)
Rupture and relaxation of the pubic symphysis