protect.PT soft
knee brace
Skin friendly material
Anatomically shaped pad
Comfortable to wear
protect.PT soft is a patella correction orthosis. The product is exclusively to be used for the orthotic fitting of the knee and only on unbroken skin.
Product benefits:
Made of elastic, breathable and moisturetransporting D-Tex material
Anatomically shaped pad prevents lateraldisplacement of the patella
Intended purpose:
protect.PT soft is a brace for correction and/or load relief on the patellofemoral joint.

Elastane, Polyamide, Polyester, Polyurethane

Elastic, breathable and moisture transporting material.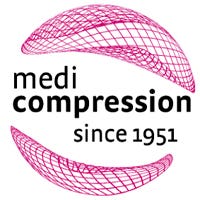 medi World of Compression: signpost to the future with 65 years' competence in the field of compression. The products in the medi World of Compression are marked first and foremost by their versatility, their numerous possible combinations, their first-class finishing and that special wearing feeling – for the 'I feel better' moment.
Do not bleach
Do not dry clean
Do not iron
Can be washed by hand at 30 degrees.
Do not tumble dry
Wash 30
All indications in which a positive effect on the guidance of the patella is necessary, such as:
Patellofemoral pain syndrome
Patellar maltracking
Patellar lateralisation
Hypermobile patella
Malalignment