medi travel men
compression socks
Travel sock for men
light and refreshed legs
soft material
medi travel® men is a sporty travel sock for men. On longer journeys, it contributes to pleasantly light, relaxed and refreshed legs. The below-knee travel sock for men consists of soft, antistatic material with a reinforced sole - forcomfort and easy donning and doffing.
The medi travel® men below-knee travel sock is available in black and anthracite with an attractive ribbed look. With its sporty design, it looks like a regular men's socks.
Details:
Please note "petite" is special order only so please allow up to 2 weeks for delivery.
Reinforced sole
Clima Comfort for high breathability
Clima Fresh for the whole leg
Grip-knit technique prevents slippage
RAL compression class 1
Product benefits
Sporty-discreet travel sock with ribbed look
Light and relaxed legs on journeys
Soft, anti-static material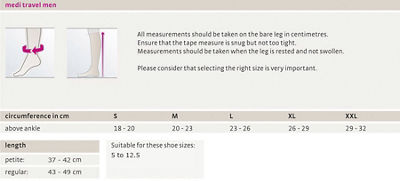 Reduces perspiration and prevents the skin from drying out. This is achieved by the patented knit which ensures rapid moisture transportation. This allows temperature moderation throughout the garments.

Active breathing, elastic materials and a high quality finish combine to ensure patient comfort.
All compression garments and compression pantyhose (round knit and flat knit), anti-embolism stockings and supports are regularly tested to OEKO-TEX Standard 100 for human ecological harmful substances and assessed. The awarding of the certificate OEKO-TEX Standard 100 guarantees tested quality that safeguards your health.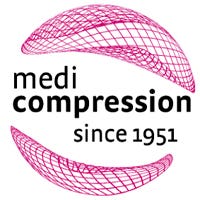 medi World of Compression: signpost to the future with 65 years' competence in the field of compression. The products in the medi World of Compression are marked first and foremost by their versatility, their numerous possible combinations, their first-class finishing and that special wearing feeling – for the 'I feel better' moment.
Do not bleach
Do not dry clean
Do not iron
Tumble dry at low temperatures (delicates cycle)
Wash 40