Levamed stabili-tri
ankle brace
Easy modular design
Wide opening for minimum pain when donning and doffing
Cross-lacing for flexible pressure
Levamed stabili-tri is an ankle orthesis made of knitted fabric with stabilisation element and strap system for phased mobilisation. It is exclusively to be used for the orthotic fitting of the ankle joint and only on unbroken skin.
Product benefits:
Modular design supports functional treatment
Adaptable to the three healing phases - for safe and reliable treatment and mobilisation of the patient
Talus lock tongue reduces anterior talar shift
Medial stabilising element gives support and relieves stresses on the lateral side of the foot
Stabilising strap guides the foot in gentle pronation and supports the healing process
Compressive knit improves proprioception and promotes more rapid absorption of haematomas and oedema
Intended purpose:
Levamed stabili-tri is an ankle brace for mobilisation in a defined position with parts that can be removed.

Elastane, Polyamide, Polyester

The elaborately worked knit ensures a balanced microclimate of the skin. Moisture is transported reliably and quickly from the inner surface to evaporate from the outer surface. At the same time, the material's active breathing structure guarantees the necessary oxygen supply.

Clima Fresh: The integrated Clima Fresh function has an odour-inhibiting effect. This is achieved via special thread technology or via special processing during the production process.
All compression garments and compression pantyhose (round knit and flat knit), anti-embolism stockings and supports are regularly tested to OEKO-TEX Standard 100 for human ecological harmful substances and assessed. The awarding of the certificate OEKO-TEX Standard 100 guarantees tested quality that safeguards your health.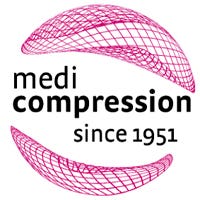 medi World of Compression: signpost to the future with 65 years' competence in the field of compression. The products in the medi World of Compression are marked first and foremost by their versatility, their numerous possible combinations, their first-class finishing and that special wearing feeling – for the 'I feel better' moment.
Do not bleach
Do not dry clean
Do not iron
Do not tumble dry
Wash 30
Side effects all over the body are currently not known. In the case of aids that are on too tight, e.g. ortheses, there can, however, in individual cases be localised pressure symptoms or constrictions of blood vessels or nerves. For this reason, you should in the following circumstances consult the doctor in charge of your treatment before using the orthesis.
Illnesses or injuries of the skin in the area of application, especially where there are signs of inflammation (excessive warming, swelling or reddening)
Sensory and circulatory disorders in the legs, feet (e.g. diabetes)
Lymph drainage disorders – as well as ambiguous swellings of soft parts away from the area of application
A combination with other products, e.g. compression stockings, must be cleared beforehand with the doctor in charge of your treatment.